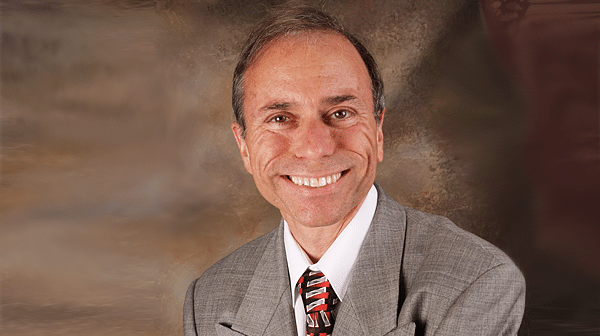 Over his decades of professional practice, Steven Menack has helped thousands of satisfied divorce mediation clients. Here are just a few of Mr. Menack's reviews from former clients:
---
"YOU KNOW YOU'VE MADE THE RIGHT CHOICE WHEN THE JUDGE WALKS INTO THE COURTROOM AND RIGHT AT THE START, COMPLIMENTS THE THOROUGH AND PROFESSIONAL JOB YOUR MEDIATOR DID IN SUBMITTING YOUR CASE. Immediately, I exhaled! I must say, it also helped a great deal with the bonus of having a practice session a couple of days before with Steve's assistant, Christine. She went over everything on what to expect on court day. Again, very detailed from parking to how questions were to be properly answered. This was really reassuring and a big relief!
I'm so grateful to have had Steve Menack and his Assistant Christine service my divorce mediation. Steve is not only extremely knowledgeable with NJ family law, but he is compassionate, caring, and patient!
So long as you do your part as easily instructed and in a timely manner, Steve makes the process painless. Through phone calls and email, Steve worked all hours to ensure that my and my ex-husbands' questions were answered to our satisfaction and that all our forms were correctly completed before submission to the courts or to any other reviewers. With the number of divorce cases filed in the state of NJ, this is very important as to avoid unnecessary delays. Steve left no stone unturned in our case and managed the process with such ease, that we both KNEW he would deliver all that he had promised and HE DID! Again, even the judge agreed.
Mediation with Steve Menack is the way to go! You'll get everything you need with a big chunk of peace on the side! Isn't that what we all want? He is truly an amazing mediator and an awesome person!
May you too find peace!"
– Deborah (Google Review)
---
"A wonderful divorce mediator! My wife and I went to Steve Menack for mediation of our separation and divorce because so many of our friends had used Steve for mediation and had tremendously positive experiences with him. So did we! Steve is very knowledgeable about the law, financial and tax issues, parenting, and different options and alternatives. He helped guide us to the very best settlement and we are truly grateful. My wife and I were able to avoid a costly and bitter divorce and walk away as friends. Steve also gave freely of his time and didn't even charge us for many of our discussions and for some of the work he did. We saved a tremendous amount of money, time and stress by using this mediator! I would highly recommend him to anyone who is considering or facing divorce or separation or marital issues of any kind. Thank you, Steve, for saving our money, our peace of mind and our family!"
– Marcus (Google Review)
---
"Mr. Menack and his professional staff are devoted to the task of making a difficult time less overwhelming and less combative. He takes into account both individuals needs and wants and tries to ensure a compromise without strife.
I am grateful for having found Mr. Menack's services during this hard time because though it was trying it could have been more costly and drawn out longer.
Thank you Mr. Menack for being there for us and ensuring an equitable ending without bitterness and without conflict."
– Michael (Google Review)
---
"My experience with Steve Menack has proven him to be fair, knowledgeable, efficient and caring. Should anyone need a sound, professional mediator, I highly recommend Steven."
– Audrey (Yelp Review)
---
"Wife and I had separate attorneys for a year and got nowhere. Mr. Menack was able to resolve our issues quickly and we were very satisfied with his services and the money we saved. We spent more money on two separate lawyers then we did throughout the mediation process. Would definitely recommend him!"
– Richard (Yelp Review)
---
"A wonderful, efficient mediator! My husband and I were referred to Steven Menack by two other couples who had used him for their divorces and recommended him very highly. In three sessions of around two hours each, he helped resolve all of our financial and parenting concerns- even though my husband and I initially disagreed on many of them.Thanks to Mr.Menack we were able to complete our entire divorce in under four months, and stay on friendly terms for our children's sake.Mr Menack even helped us out by not charging for some of the work he did. We were able to save many thousands of dollars as a result.I would recommend Mr. Menack in a heartbeat to anyone else in need of a competent cost effective, experienced mediator for their divorce or separation!"
– Anonymous (Avvo Review)
---
"Had a very good experience. We hired Steve for mediation services for our divorce and was able to get it accomplished without difficulties. He was fair with the fees charged despite what turned out to be a more complicated settlement agreement than what my wife and I had expected it to be. Would definitely recommend him to others."
– RFP (Avvo Review)
---
"A great alternative to the traditional divorce approach."
– Anthony (Google Review)
---
"Steven was supremely professional. Super fast to get back to me and finalize my divorce in record time! Would highly recommend!! While I'll say hopefully I'm ever have to use him again, I enjoyed my experience very much with him and couldn't have been happier."
– Steven (Google Review)
---
"Divorce is hard. Choosing to use a mediator can be even harder. In mediation you're forced to make big decisions and face harsh realities head on. You need someone who can remain calm and on track when tensions build. Steve has a naturally soothing demeanor that is absolutely imperative in the mediation process. Before you go trying to battle it out with lawyers, give him a shot and you may be pleasantly surprised by his ability to reel in the crazy and get through the task at hand. My ex and I had every possible complication possible: money, property, kids, retirement accounts, personal assets etc. We were at a point where it was almost impossible to speak aloud in each other's presence. Yet still, we were fully divorced with a comprehensive settlement plan in under a year."
– Jennifer (Google Review)
---
"Steve is an amazing mediator who I would recommend without hesitation to anyone seeking a peaceful, efficient, economical divorce or separation. I was looking for someone to help me achieve an uncontested, friendly divorce without it costing an arm and a leg. Steve really delivered! He answered all of my questions capably and completely, often without any charge. He made suggestions on things I wasn't aware of, and turned what could easily have been a very expensive divorce between two warring lawyers into a very affordable one for me. I personally know other couples that used Steve and had equally amazing experiences. Two months after the first negotiations with my husband began, I was able to easily put through my uncontested divorce, given the atmosphere that Steve created and the help and caring he provided.
Thanks to him, I was able to save more than 90 percent of what I otherwise could have shelled out in legal fees, and was divorced in record time. I'm happy that this money will now pay my kids college fees. The judge also was impressed with the quality of the work that Steve completed. This wonderful, sensitive attorney and mediator made what could have been a very difficult, expensive process, an extremely easy and affordable one!"
– Helen (Google Review)